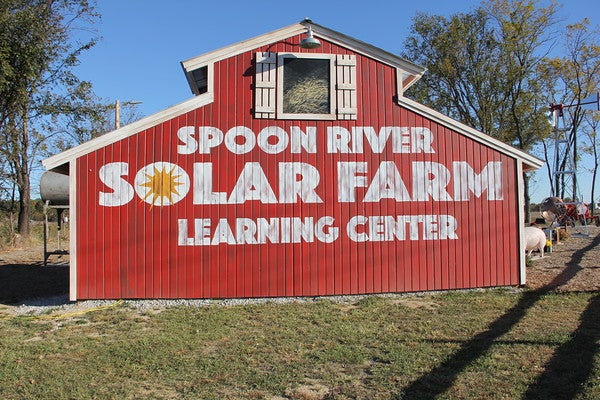 On October 16th, 2015 State and Local officials, students from VIT Elementary School and Astoria Elementary School and many others were on hand as PPI held a dedication ceremony of the Spoon River Solar Farm and Learning Center.
The Spoon River Solar Farm, in partnership with Prairie Power, Inc, is a 500 kW solar array consisting of 2,062 solar panels on approximately five acres.  Across the road, the Spoon River Solar Farm Learning Center will provide opportunities for children, families and adults to learn about and interact with solar technology, as well as showcase the unique characteristics of rural cooperatives in their communities.
Click here to learn more about the Learning Center.